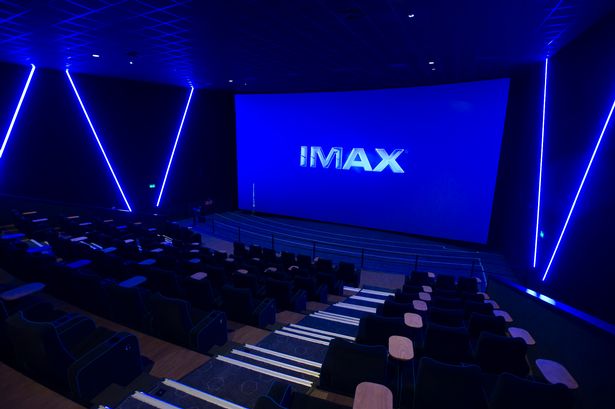 China Shows Demand For Cinema Stronger Than Ever
Posted On:

February 22, 2021
These new figures have marked the first time in Chinese film history that the country's box office count on a single day surpassed $155 million for the run of 5 days. Over 160 million moviegoers attended more than 2.9 million screenings, this also set new records for attendance.
The top three films were:
Detective Chinatown 3 (grossing $550m)
Hi Mom (grossing $422m)
A Writer's Odessey (grossing $83.7m)

Despite nearly six months of cinema closures due to COVID-19, China actually built nearly 6,000 more new screens in 2020, according to a new report from the country's film authorities.
The data contradicts the disastrous predictions made over the summer about the extent to which the pandemic would devastate the Chinese exhibition sector.
China now boasts 75,581 screens nationwide at some 12,700 complexes, having built 5,794 more screens last year, said the National Office for Special Film Funds.

With many in Hollywood tracking China's recovery and pondering what it might foretell for the U.S. movie business, Imax's longtime CEO Richard Gelfond said he's "100 percent" confident U.S. moviegoers will be back at the multiplex in a big way soon.
The Imax Corporation is the one North American movie company most closely linked to the Chinese film industry. The Ontario-based giant-screen exhibitor has over 700 Imax theaters in China, which is nearly half its global total of 1,500 and the company has also said it plans to add 400 new theatres there over the next three years.
Some analysts are seeing this historic news as an indicator for the future of the theatrical business worldwide. The president of exhibition industry consultancy Artisan Gateway Rance Pow said: "China's theatrical sector rebound suggests the appeal of cinema is alive and well and reason for optimism as the global industry is reignited with must-see blockbusters on tap in the coming months."
With the news above shares of Imax have increased by a staggering 10 percent on the New York Stock Exchange this week, hitting a 52-week high.
The Hollywood Reporter interviews Richard Gelfond the CEO of Imax to talk about how the company capitalizes on China's unpredictable but extremely lucrative box office week, the risks of Warner Bros.' direct-to-streaming plans, and why he's "100 percent" confident U.S. moviegoers will be back at the multiplex in a big way soon
You can read the full article and interview here:
https://www.hollywoodreporter.com/news/imax-ceo-richard-gelfond-chinas-box-office-recovery-hollywood