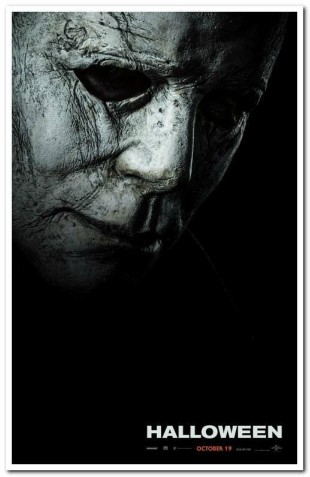 'Halloween' A Frightful Box Office Hit
Posted On:

October 21, 2018
'Halloween', is the eleventh film in the 'Halloween' series and this movie is a direct sequel to the 1978 version, which means it continues the original story and ignores every other film between then and now. The film is Directed by David Gordon Green and stars Jamie Lee Curtis once again, reprising her iconic role of Laurie Strode. Not only did the movie gain the second-best R rated opening in history but it also scored the second-best debut ever for the month of October, only behind Venom which made $80.3 million earlier on this month. The movie did win the top opening of all time for a Halloween-themed title opening up around the holiday, the previous title went to 'Paranormal Activity 3' at $53.8 million. 'Halloween' also hit a fantastic height with the movie being the best horror opening of all time with a female lead and it also claims to be the biggest debut ever for a movie with a female lead over 55 years old.
Kudos to the movie's producer Jason Blum and his perfectly budgeted strategy, as 'Halloween' only cost $10 million to make with Blumhouse and Miramax co-financing. Not that you would ever guess, by watching the films, the budgets of Blumhouse made projects, as they frequently make cinematic movies that look like they cost much more than they actually spend. It will be music to the financiers' ears to hear the movie is up by $67.5 million from US and Canada alone.
"I am enormously proud of this film" Jason Blum says. "Halloween brings the franchise back to life in a fresh, relevant and fun way that is winning over fans and critics alike". The producer is right as the box office figures speak highly and the movie has earned an 80% score on the review site 'Rotten Tomatoes'.
You can watch the trailer on the following link
https://www.youtube.com/watch?v=x_-x4Dwz-rU