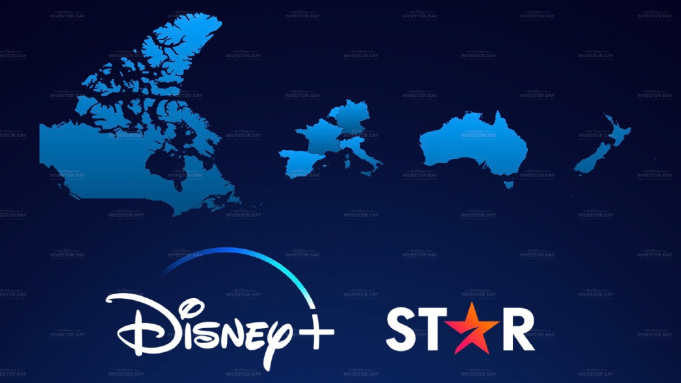 New Channel To Launch On Disney+ Aimed At Adults.
Posted On:

February 17, 2021
Disney is hoping to pull in even more customers to its streaming service with the launch of The Star channel aimed at adults. The channel will stream original shows like 'Big Sky', from Big Little Lies and Ally McBeal creator David E Kelley and will also stream a range of films such as Oscar-winning 'The Favourite' and 'Pretty Woman'.
The channel will also host a range of classic TV series, including 'Ugly Betty' and 'Family Guy' from giant companies like Disney Television Studios, 20th Century Studios, 20th Television, ABC and Searchlight Pictures.
With all the extra content Disney+ is adding to its streaming service this will bump up the price of the subscription fee by a quite a jump of 33%. New subscribers to the service will now have to pay £7.99 a month, instead of the current price of £5.99. As soon as August hits all customers will be charged at the higher price of £7.99.
Disney+ has added a new feature as a safe-guard to their younger viewers where all account holders will be prompted when Star launches to install a two-step parental control system involving age ratings on individual profiles and pin protection. Parents (account holders) that do not go through the process will find their accounts defaulting to 14+ restrictions.
Disney+ established streaming rival Netflix, recently announced that they have passed the 200 million mark in subscribers whilst Disney+ itself sits on 95 million. Whilst this is considerably lower, the Disney service only launched in March last year, so that's a very healthy competitive number in a very short space of time.
Lockdown last year saw a huge surge in the number of UK streamers by more than 32 million; 3.5 million people signing up to Disney+ , 12.8 million to Netflix and approximately 11.4 million to Prime Video.
Disney+ primarily aimed towards the children's audience through its five brands – Disney, Pixar, Marvel, Star Wars and National Geographic. With the launch of their new adult channel, it will be interesting to see how the competition ramps up between all the streaming giants.