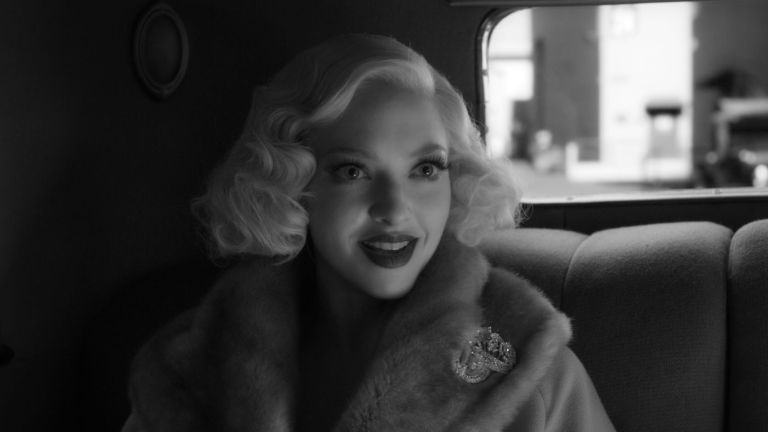 Amanda Seyfried Nominated For A Golden Globe
Posted On:

February 07, 2021
Mank is a 2020 American biographical drama about screenwriter Herman J. Mankiewicz and his development of the screenplay for Citizen Kane (1941). The film is directed by David Fincher, based on a screenplay by his late father Jack Fincher.
David Fincher's father wrote the script back in the 1990's and David originally intended to film it, with Kevin Spacey and Jodie Foster as the male and female leads, after he completed the Michael Douglas and Sean Penn movie, 'The Game' (1997). Unfortunately, it never came into fruition and David's father Jack Fincher died in 2003. Finally, the film was announced in 2019 where filming took place around L.A. in November 2019 to February 2020. Gary Oldman takes the lead with Amanda Seyfried as the main supporting actress. The film also stars Lily Collins, Arliss Howard, Tom Pelphrey, Sam Troughton, Ferdinand Kingsley, Tuppence Middleton, Tom Burke, Joseph Cross, Jamie McShane, Toby Leonard Moore, Monika Gossmann and Charles Dance.
Mank had a short theatrical release on November 13th 2020 and began streaming on Netflix on the 4th December 2020.
Amanda Seyfried plays the role of Marion Davies who was an American actress, producer, screenwriter and philanthropist. While she was performing in the 1916 Follies, the then 19 year old met the fifty three year old newspaper tycoon William Randolph Hearst and became his mistress. William Hearst took over the management of Marion Davies and promoted her as a motion picture actress. From here on in William Hearst financed the movies Marion was in and even set up the company Cosmopolitan Pictures to produce her films. By 1923 Marion was the number one female artist at the box office.

In an interview with Deadline, Amanda Seyfried said she hopes that the awards-season spotlight can bring some attention and truth to the woman behind her role, Marion Davies.
"She's been misrepresented for the most part because people, when they think about her, they think about Susan Alexander from Citizen Kane and they think that she was based on Marion Davies' actual character, which is not true," she continued to say "The fact that this is a spotlight on me means there is also a spotlight on this woman who we're getting to know in a different way." The actress added that she hopes the nomination is "good for Marion Davies' legacy."
To see the full list of nominees at the Golden Globes please visit the following link:
https://www.independent.co.uk/arts-entertainment/films/news/golden-globes-nominations-2021-list-movies-tv-b1796831.html
To see the full longlist of nominees for the BAFTA's please visit the following link:
https://www.bafta.org/film/longlists-2021
Amanda Seyfried also stars with Amy Irvine, Paul Giamatti and Finn Wittrock in our new feature film 'A Mouthful of Air', which is now completed.
Synopsis for 'A Mouthful Of Air' -
Julie is a new mom and children's book author, who escapes into the bright Crayola-colored world of her creation in order to leave behind the darkness cause by her post-partum depression.
Templeheart Films looks forward to updating you further on this movie very soon.