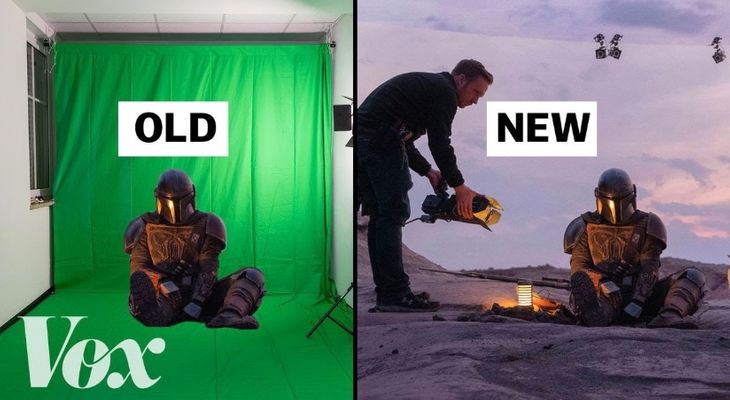 Sony Launch New Tech To Replace Green Screen
Posted On:

January 14, 2021
Sony will be launching two new 'crystal LED display systems' which can be used to create virtual film sets. The B-series version was developed with Sony's movie Studio, Sony Pictures Entertainment. There has not been an announcement on the cost of these new systems as of yet, however, Sony has launched the displays at the Consumer Electronics show, which has been held virtually.
Sony Introduces Two New "Crystal LED" Modular Direct View Display Systems (pro.sony)
The display systems are like the Stagecraft technology by Industrial Light and Magic (ILM). This technology is used a lot on 'The Mandalorian', the Disney + series, by projecting huge displays of alien backdrops to surround the actors allowing them to feel as though they are there in that space. George Clooney's sci-fi film 'The Midnight Sky' used the ILM technology as will the upcoming Batman movie and Thor sequel.
Disney is trying to revolutionize filmmaking with The Mandalorian — Quartz (qz.com)
With green screen visual effects artists must edit out lines and reflections created by the bright green walls. This new system produces realistic light of their own onto the actors, props, and space, making it seem like they are really in that physical space. The new technology is extremely convenient for filmmaking, as it allows productions to swap multiple sets in and out on the same day, ultimately saving money and time.
This virtual production is not yet the industry standard, but it looks promising for this new method and it's quickly becoming very popular.
IML announced back in September that they are building three new Stagecraft stages around the world with one being here at Pinewood Studios. They also plan to operate pop up systems for filmmakers just like it did for 'The Midnight Sky' film.
3 NEW ILM STAGECRAFT STAGES COMING SOON & GLOBAL TRAINEE PROGRAM ANNOUNCED | Industrial Light & Magic