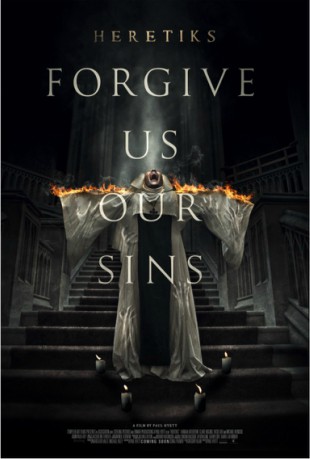 Heretiks At AFM 2018
Posted On:

November 06, 2018
The American Film Market (AFM) is now halfway through its 39thedition at the Loews Santa Monica Beach Hotel. It is here you can see the hustle and bustle of sales agents and distribution companies making deals. There couldn't be a better place for WTFilms to screen our movie Heretiks to these all-important industry members.
What is The American Film Market? It's the largest motion picture business event, with Over 7,000 industry leaders converging for eight days of deal-making, screenings, conferences and networking. Participants come from more than 80 countries and unlike a film festival the AFM is a marketplace where production and distribution deals are closed. More than US$1 billion in deals will probably be sealed from productions in early development to completed films. AFM is the pivotal destination for any movie looking for sales.
We at Templeheart Films are excited for the future of Heretiks and the outcome from the AFM when the market draws to a close. We fully expect the movie to obtain deals in a large number of worldwide territories, so watch this space for further announcements in due course.
Heretiks – Synopsis
In the early 17th Century, innocent young Persephone is falsely accused and put on trial for her life. Her fate seems sealed except for the timely intervention of the mysterious Reverend Mother offering her not just sanctuary, but hope. For the Reverend Mother is the self-appointed leader of a small religious retreat, a secluded Priory, where her fellow Sisters devote their lives to the Lord and seek atonement for their pasts. But upon arrival, Persephone is plagued with terrifying visions and soon realises that it's not salvation that awaits but a battle for her very soul itself.
https://www.screendaily.com/news/wtfilms-picks-up-sales-rights-to-nun-horror-heretiks-exclusive/5133489.article