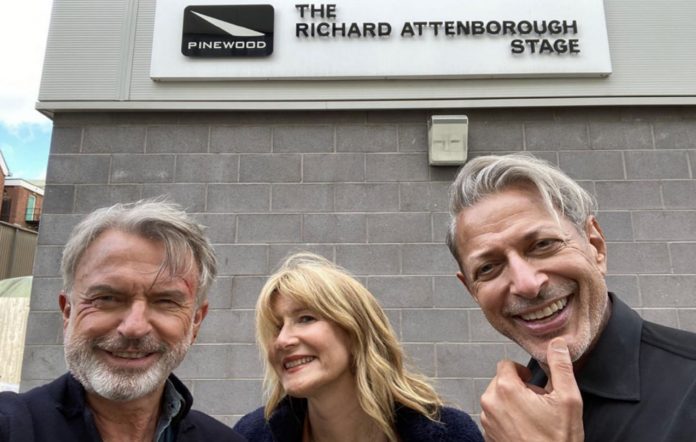 Jurassic World: Dominion Has Now Finished shooting at Pinewood.
Posted On:

November 08, 2020
Jurassic World: Dominion filmed at the renowned UK studios at Pinewood in Iver Heath and it required all their cast and crew to isolate in a bubble for months to be able to finish the shoot. The production paid for at least 40,000 COVID tests throughout filming and daily temperature checks.
The team behind the movie have been celebrating marking the occasion with tweets.
Director Colin Trevorrow confirmed the news via Twitter, writing: "Wrap on Jurassic World Dominion. All my gratitude to our extraordinary crew and cast. We made a family."
Colin said in an interview to Deadline: "There are a lot of emotions. I'm not sure I can put it into words."
"It has been remarkable. Our cast and crew has been so resilient. All producers have worked around the clock to make it the best it can be. It has been inspiring."
The third film in the Jurassic World franchise after Fallen Kingdom, sees Sam Neill, Laura Dern and Jeff Goldblum reprise their roles from the original Jurassic Park films alongside Chris Pratt and Bryce Dallas Howard.
The movie is scheduled for release in June 2022.