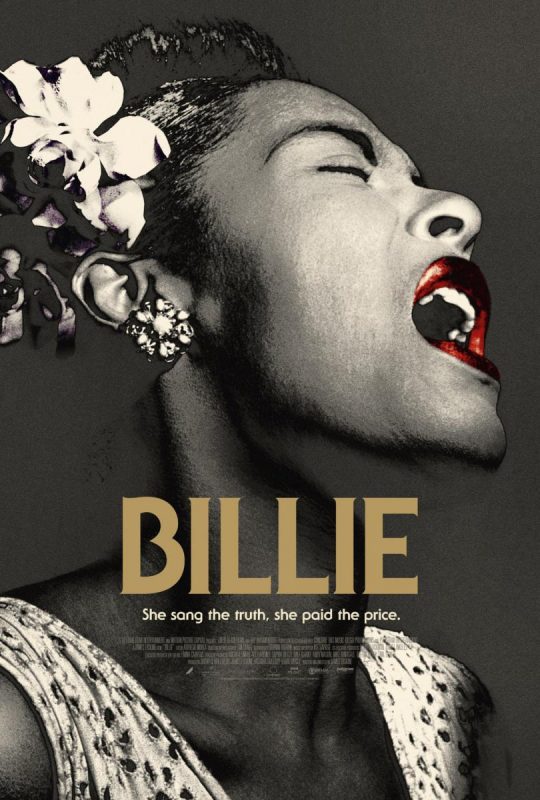 Billie Holiday Documentary Set For UK Cinema Release
Posted On:

October 13, 2020
The documentary premiered with positive reviews at Telluride Film Festival in September 2019 and screened at Deauville. The film, directed by James Erksine, which documents the legendary Jazz singers' life through the never-before-heard interviews with journalist Linda Lipnack Kuehl, will feature intimate conversations about Holiday with fellow legends Tony Bennett, Charles Mingus, Sylvia Syms and Count Basie, as well as her high school friends, lovers, and those closest to her.
'Billie' explores the life, career and spirit of the legendary Billie Holiday. The film delves into the complexities of Holiday's character and artistry in the face of adversity. It shines a spotlight on gender inequality, racism, social injustice and her abiding cultural and musical impact.
James Erskine said: "What was essential to me was to make sure there was enough room in the film to sit back and admire her power, her genius, and also to ensure the audience grasped that Billie's story was told through the songs she sang. Taking the narrative of Billie, blending it with a coherent music structure and then tracing out her life and her changing image was the essence of the film."
As well as 'Billie', a new biopic about the singer called 'The United States Vs. Billie Holiday' is set to be released on February 21, 2021, staring singer-songwriter Andra Day as Holiday.
Click on the following link to see the trailer for the documentary.