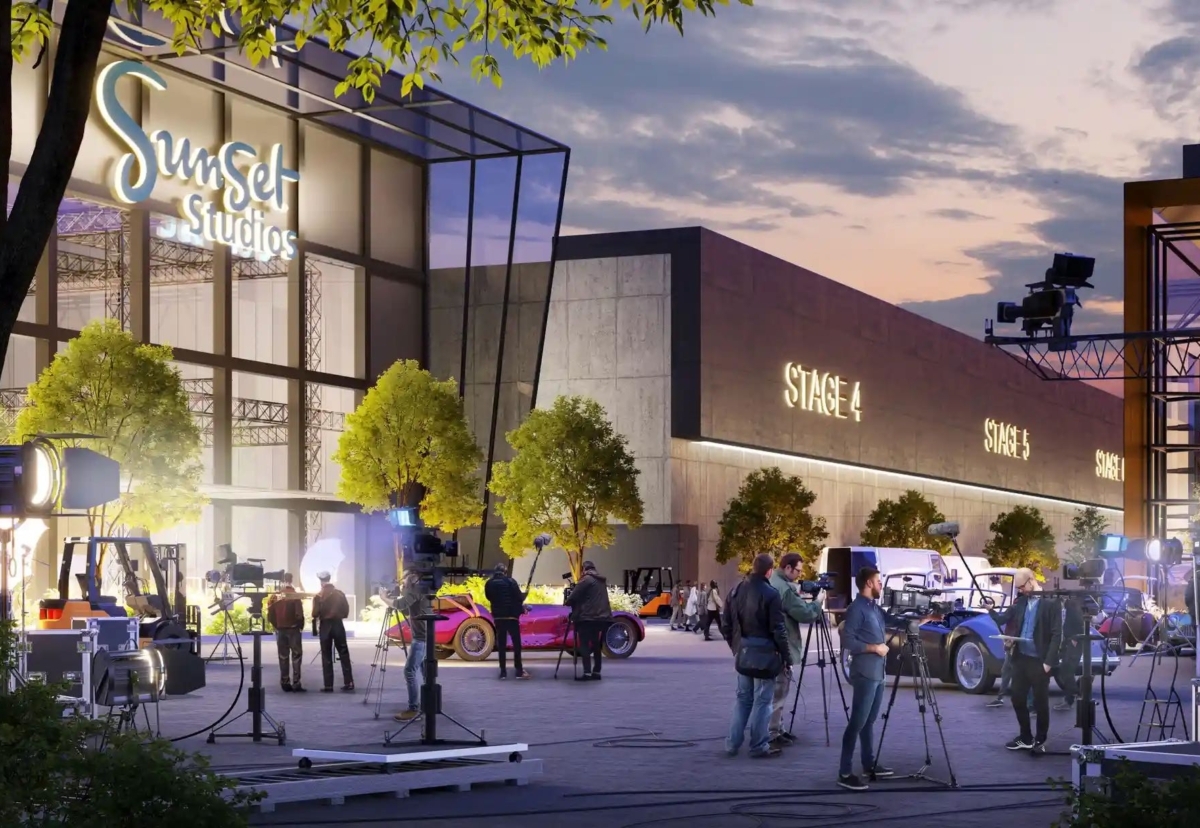 ISG Contracted For £600 Million Hollywood Film Studio
Posted On:

November 28, 2022
This represents a two year construction programme for the Hollywood style studio, which has been reported to be worth around £600 million.
The Waltham Cross complex will be a heavyweight rival to Sky's new studios in Borehamwood, the Elstree Studios and Warner Bros' complex in Leavesden, with Hertfordshire looking set to become a hub for the UK's film industry. Although there is heavy competition between studios, in current times there is more than enough productions to go around, as the UK currently scraps for studio space as well as crew.
Blackstone and Hudson Pacific, which owns Sunset Studios, bought the 90-acre site, located in Broxbourne, for its first expansion of filming and production facilities outside of the US.
The Sunset Waltham Cross Studios project will consist of the concurrent building of four main hubs, comprising 21 sound stages and nine workshops as well as ancillary buildings. It will also include heritage works to restore existing Grade II listed farm buildings and the creation of significant areas of landscaped green spaces.
The project director at ISG, Paul Serkis, said: "With speed of delivery a primary driver, Sunset Waltham Cross Studios embraces a Modern Methods of Construction focused methodology, benefitting from off-site construction opportunities, all while fostering strong sustainability goals. Sunset Studios is a global leader responsible for shaping the world's film and TV landscape as we know it today.We're proud to be working with them and to be a part of the delivery of this transformational project, creating prosperity and real legacy for the UK's creative industry and local community." He added: "This builds on other projects ISG has delivered in the creative sector albeit on a much smaller scale until now."