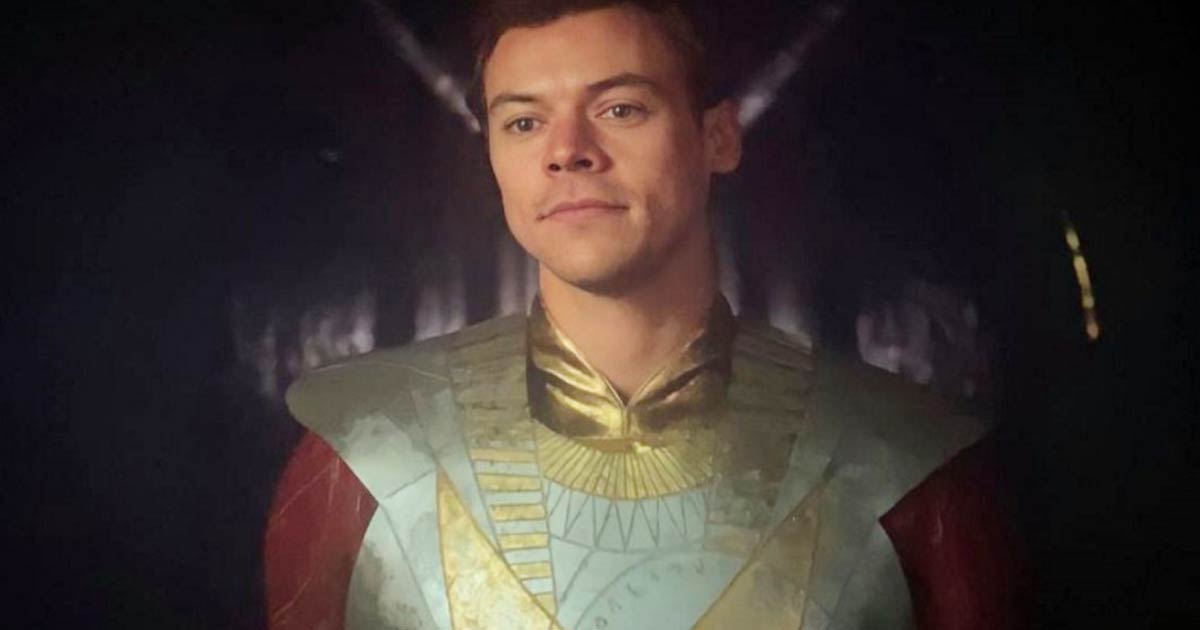 Harry Styles Signs Mega Deal With Marvel Movies
Posted On:

August 21, 2022
Harry Styles already has an extremely impressive career as a singer and actor.
It's been rumoured in the industry since last year that Harry Styles may be set to join the Marvel Universe in the future after the singer/actor teased fans at the end of 'The Eternals' when popping up in the end credits as Eros.
According to the Sun and other press sources Harry Styles has signed a golden deal to star in 5 films in the Marvel Universe worth $100,000,000 (£82m), with 'The Eternal's' director Chloe Zhao admitting that there was never anyone else in the running to play Eros.
'Harry as Eros was very much a package deal for me. I kept tabs on Harry since Dunkirk, I thought he was very interesting,' Chloe Zhao told Deadline.

Not only is Harry Styles one of the biggest pop stars in the world, he is also a sought after actor and with him in the Marvel Universe films it will bring in a whole other demographic of audience members.