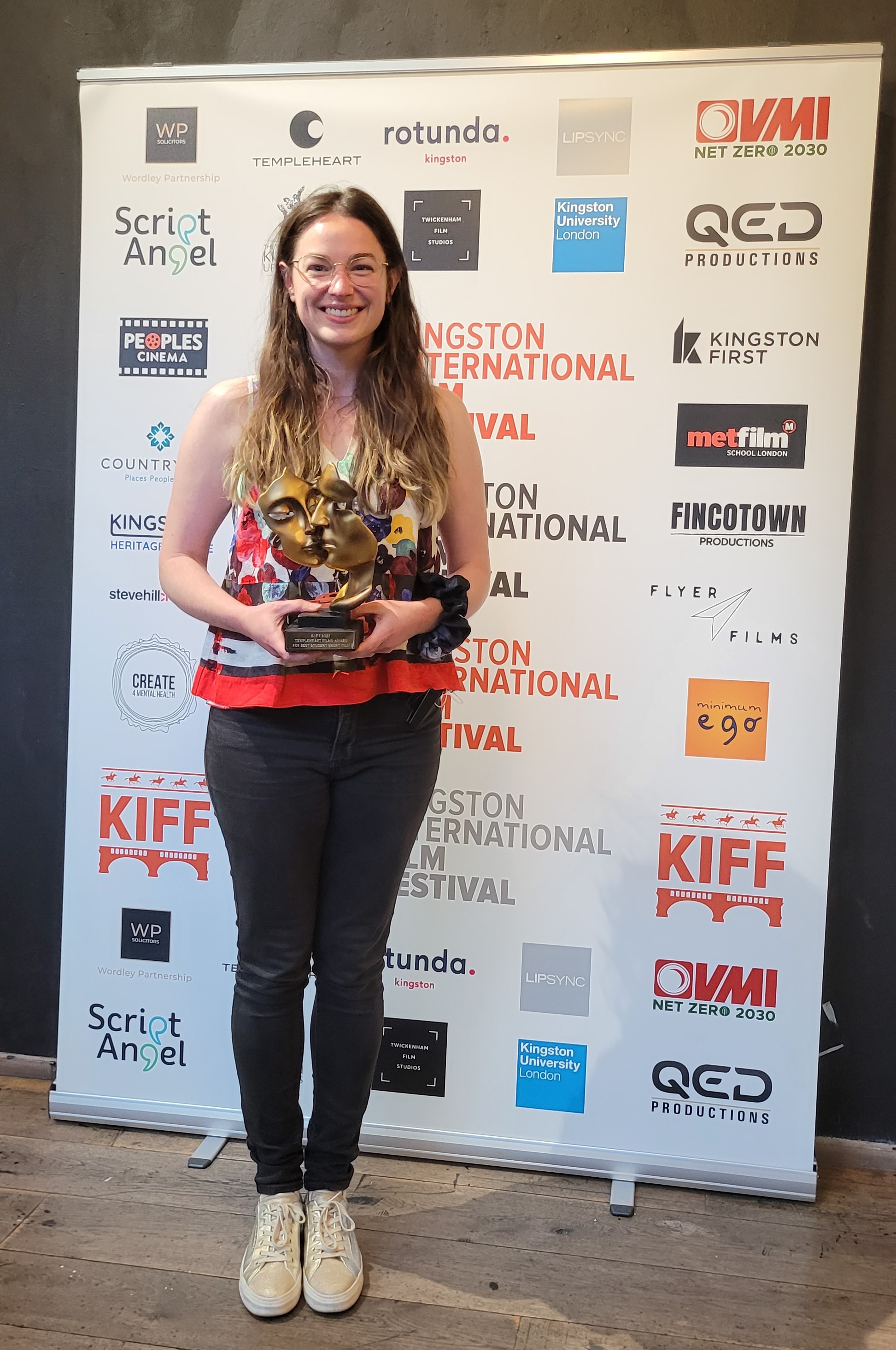 Templeheart Films First Award at Kingston International Film Festival
Supported by BAFTA award-winning film director Mike Newell and Academy Award winning actress Dame Vanessa Redgrave, KIFF 2022 was the first ever film festival in the area, where they screened both features and shorts across Kingston over the weekend of the 24th June to the 26th June 2022.
After going through hundreds of submissions the final shorts were screened in venues across Kingston. Our award was given for best student short film.
Templeheart Films Award for Best Student Short Film
THEY CAN'T, SO I MUST directed by Dara Eshahian
Other notable student short films included The Sled
Synopsis
A dramatic revealing documentary that traces the journey of a Black Canadian professional athlete who experiences the rise of an exciting career and the crash that follows when police abuse leaves him critically injured.
For more information about the short please visit their IMDB page:
https://www.imdb.com/title/tt15495036/?fbclid=IwAR0QXzISh90UE8yFdTQydKOWsJS8jr4qD97pbBLgMKCq5HDybKxCZ6pnG_I