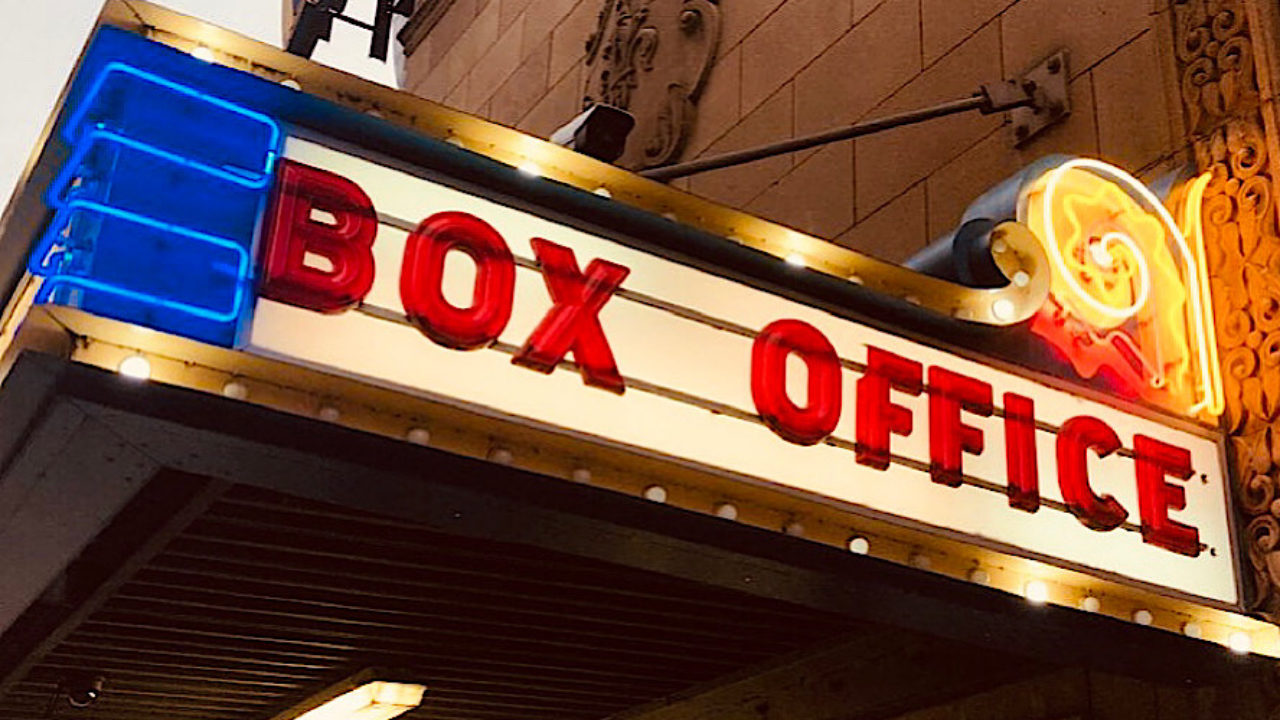 Box Office Latest
Sony's latest movie offering 'Morbius', starring Jared Leto, led the global box office at the weekend with an $84 million start. Paramount's 'Sonic The Hedgehog 2' gained $25.5 million from 31 markets, whilst 'The Batman' from Warner Bros and DC topped $700 worldwide.
Sony's 'Morbius' directed by Daniel Espinosa is an origin story about an obscure character that plays like a vampire movie and one on which Sony kept the budget low at an estimated $75M before P&A. The film started strong despite poor reviews and gained $84 million in box office receipts. This is slightly higher than predicted so it's a win for all involved. .
Ahead of its domestic bow, 'Sonic The Hedgehog 2 'got off to an amazing early start in about 50% of the film's overseas footprint. Paramount is delighted with the results which are 2% above the original 2020 movie in like-for-likes. Increases were strong over the weekend with very positive word of mouth gaining an impressive $25.5 million only from 31 markets.
The 'Sonic' sequel directed by Jeff Fowler and based on the video game franchise from Sega, held pre-release event screenings for families, press and influencers to drive early word of mouth, which has clearly been a success. Paramount also leveraged its parent company's global synergy reach with multi-market integrations on Nickelodeon, and in an effort to expand beyond the family audience to teen and young adult gamers, the UK, Germany, and Australia executed Twitch livestream events with local influencers. The film is still yet to be released in territories like Mexico, Brazil, Italy, and Japan, among others.
School vacations begin this week in many markets which should gain a surge in box office receipts for 'Sonic' and may also benefit 'Morbius'.
Warner Bros & DC, 'The Batman' lead by Robert Patterson in the key role keeps strong and flew past $700M this weekend, landing at $710.5M worldwide after an additional $13.4M from 76 offshore markets. The international amount is $361.5M and holds were strong in the fifth frame in some key markets including Germany (-6%), France (-27%), Italy (-28%) and the UK (-29%). The latter leads all play with $50.2M.
Please visit the following links for the movie's trailers
"Morbius'
https://www.youtube.com/watch?v=SQK-QxxtE8Y
'Sonic The Hedgehog 2'
https://www.youtube.com/watch?v=47r8FXYZWNU
'The Batman'
https://www.youtube.com/watch?v=mqqft2x_Aa4