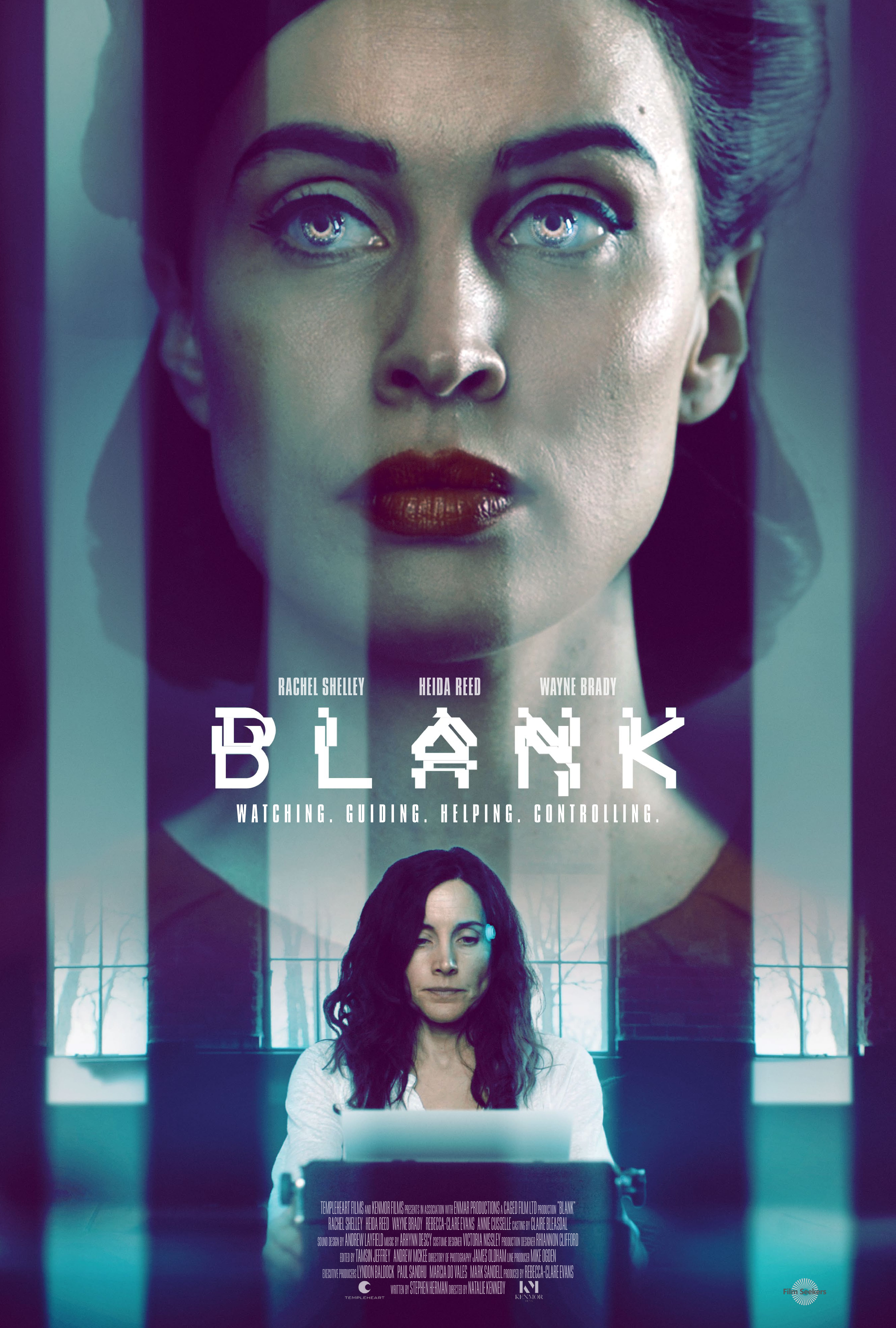 Sci-Fi Thriller 'Blank' Gets UK Premiere At MANIFF
Posted On:

January 25, 2022
Manchester Film Festival first formed is a BIFA (British Independent Film Awards) qualifying festival and one of the top 10 best reviewed on the festival platform FilmFreeway. The festival is a nine-day celebration of film, screening both shorts and feature films. There will be twenty-seven World Premieres and seventy-four U.K. Premieres across the festival.
The films will be screened at The Great Northern Odeon Cinema.
'Blank' will screen on Tuesday 15th March at 8pm and will hold a post-screening Q&A with the director and producer.
Previous films in competition, which have screened, have gone on to have full theatrical releases and many can be watched on Netflix, Amazon, and other platforms.
'Blank' is Natalie Kennedy's feature directorial debut and stars Rachel Shelley, Heida Reed, Wayne Brady, Annie Cusselle, Rebecca-Clare Evans, Bhasker Patel and Claire Fox.
Set in the near future, 'Blank' is a highly engaging feature film, beautifully blending tension and drama as we move between a successful writer's buried past and her current struggle to tell her story. 'Blank' also explores the fears surrounding developing technology, such as the integration of Artificial Intelligence (A.I.) into our world, and our reliance upon them as we become more hooked into the digital world.
Short Synopsis
Struggling author, Claire Rivers, signs up for a fully A.I. operated retreat to help her writer's block, but when an unforeseen software glitch occurs, she gets trapped inside her unit with a malfunctioning android, a degenerating host and no communication with the outside world. As time is running out, food supplies running low and the android is becoming increasingly unstable, Claire must overcome her fears and find a way to outsmart the technology in order to make it out of the retreat alive.
Tickets can be bought on the following link for the UK Premiere at Manchester Film Festival