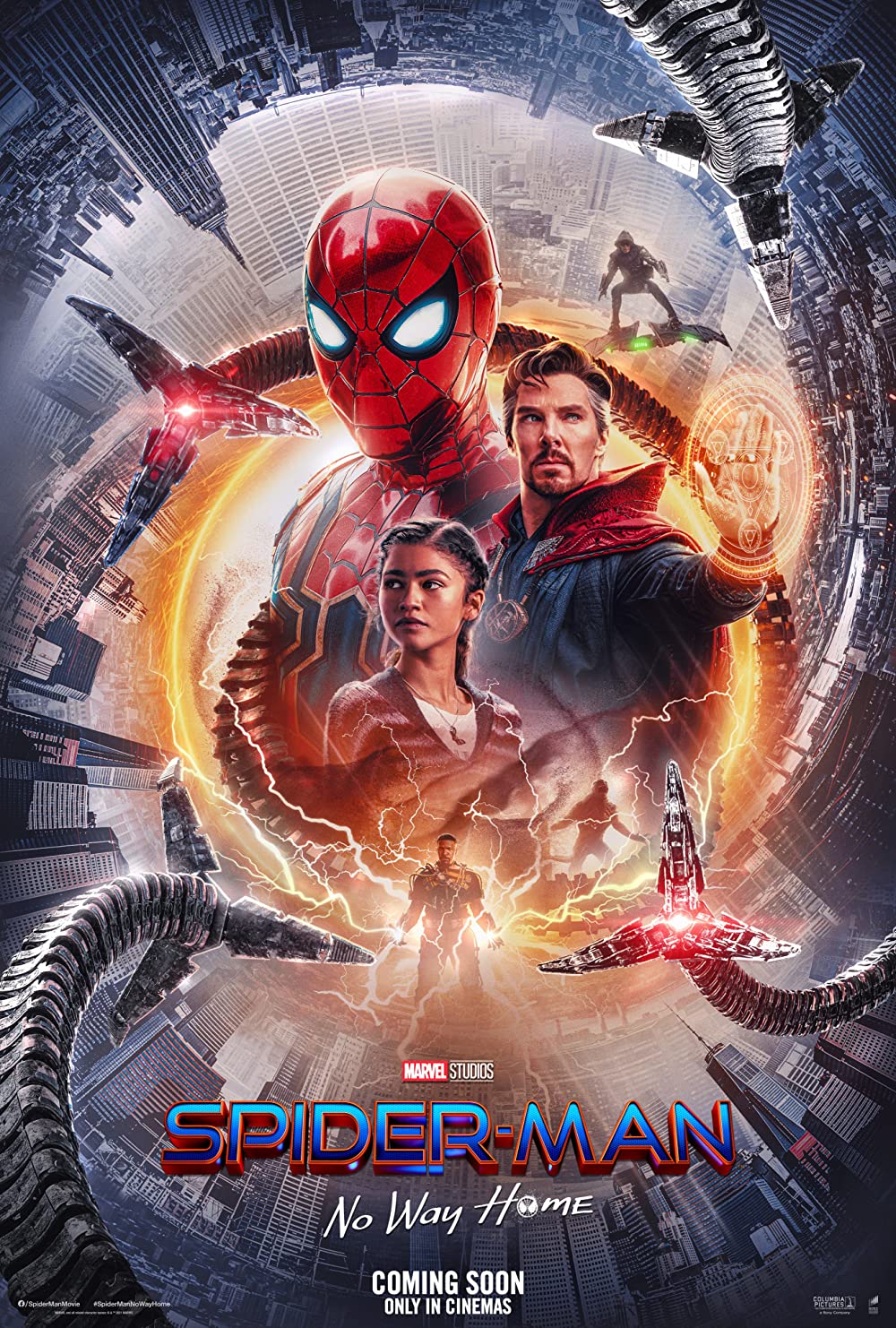 'Spider-Man: No Way Home' 6th Highest Grossing Film Of All Time.
Posted On:

January 24, 2022
The Marvel blockbuster 'Spider-Man: No Way Home', which has Andrew Garfield, 38, and Tobey Maguire, 46, returning as the web-slinging superhero alongside their 25-year-old successor Tom Holland, shook up the global box office and according to Deadline reports has earned $1.69 billion (£1.25 billion) to date. The film was only released in cinemas last month and has overtaken 'Jurassic World' ($1.67 billion) and 'The Lion King' ($1.662 billion) in revenue.
'Spider-Man: No Way Home' resumed its reign at the box office as the number one film in North America after retaking the top spot from Paramount's 'Scream'. In the film's sixth week of release, the PG-13-rated blockbuster slipped -29.7% from the previous session and earned a $3,812 per-screen average at 3,705 locations. 'Spider-Man: No Way Home' domestic box-office total now stands at $721 million, which sees it firmly in fourth place on the list of the highest-grossing domestic releases of all time. The three films still ahead of it are 2009's 'Avater' ($760.5 million), 2019's 'Avengers: Endgame' ($858.4 million), and 2015's 'Star Wars: Episode VII - The Force Awakens" ($936.7 million). Also, with its $1.69 billion in worldwide ticket sales, the Tom Holland-led superhero epic has become the sixth-highest grossing film of all time globally and the film still continues to do well in sales.
Marvel's Kevin Feige confirmed a conversation he has with Sony's Amy Pascal where fans will be excited to learn the plans for development of a further instalment: "Amy and I and Disney [Marvel's parent company] and Sony are talking about – yes, we're actively beginning to develop where the story heads next, which I only say outright because I don't want fans to go through any separation trauma like what happened after 'Far From Home'. That will not be occurring this time."
To watch the films trailer please follow the link below
https://www.youtube.com/watch?v=JfVOs4VSpmA