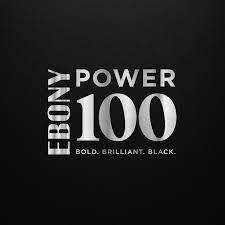 Wayne Brady Earns Vanguard Award at Ebony Power 100 Gala
Posted On:

November 08, 2021
The Ebony Power 100 Awards Ceremony and Gala celebrated this year 75 years of serving the Black community, showcasing stories and achievements of Black people in all areas of American society and culture in their magazine. The ceremony highlights their annual list honouring the most influential Black Americans of the year. They first introduced the 'Most Influential Black Americans List' in 1971 which later evolved in the annual EBONY Power 100 List.
Wayne Brady was emotional as he received his Vanguard Award from his adopted Hollywood dad, the entertainment icon Ben Vereen, in front of the hundreds gathered in the ballroom at the Beverly Hilton Hotel in Los Angeles. Ben Vereen praised Wayne Brady for his "action, for innovation, for invention, for keeping the heads above the water for us to look up to be inspired by," saying that "not only is he a great entertainer, he's a great father."
Wayne Brady who is an actor, comedian and TV personality recounted his childhood growing up in Orlando, Florida saying: "I didn't know how one gets from your house playing in your backyard, being the weird kid playing by yourself, coming up with things using your mind — I didn't know how to go from being that kid until I saw this man on TV."
We would like to take this time to congratulate Wayne on this huge achievement.
Wayne Brady also stars in our new Sci-Fi film 'Blank' which is currently out to sales via 'Film Seekers' please send any enquiries to Caroline@film-seekers.com