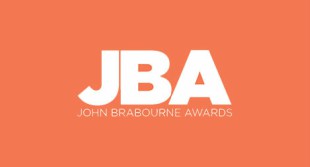 Producer Of The Tombs Gains John Brabourne Award
Since 1924, The Film & Television Charity, formerly the Cinema & Television Benevolent Fund, has offered support and financial assistance to those who made the industry what it is today. The development programme is named in honour of one of Britain's most prolific producers John Brabourne, with a career spanning four decades and 27 films. Producing some of Britains best cinema including Murder On The Orient Express and Romeo And Juliet, which received five Oscars and a further 21 nominations.
John Brabourne was passionate about helping people begin their careers in the film industry and also helping them when faced with hardship, a cause he combined with being a trustee of the charity. Keeping a continuation his of his father's legacy, his son Michael-John Knatchbull is a member of the John Brabourne Awards Committee, which is to provide a stepping stone for individuals who are talented and driven.
Rachel Gold and the other 8 awardees are the first to be supported since the charity relaunched in April and were selected by an industry panel chaired by Film & Television Charity vice president Cameron Saunders. Each person will receive £5,000 to put towards development and post-production costs and Nfts course tuition fees.
Templeheart Films has long been a major supporter of emerging talent, helping many first time producers and directors deliver their first feature film. Rachel Gold joins a growing list of British feature film debutantes through Templeheart that includes Paul Hyett, Marcia Do Vales, Neil Jones, Andy Edwards, Elisar Cabrera, Javier De Prado, Natalie Kennedy and Rebecca Clare Evans.
Rachel is currently working hard on post production of the Templeheart supported movie, 'The Tombs', which is expected to be completed in the coming months.
We would like to congratulate Rachel and the other awardees on this achievement.