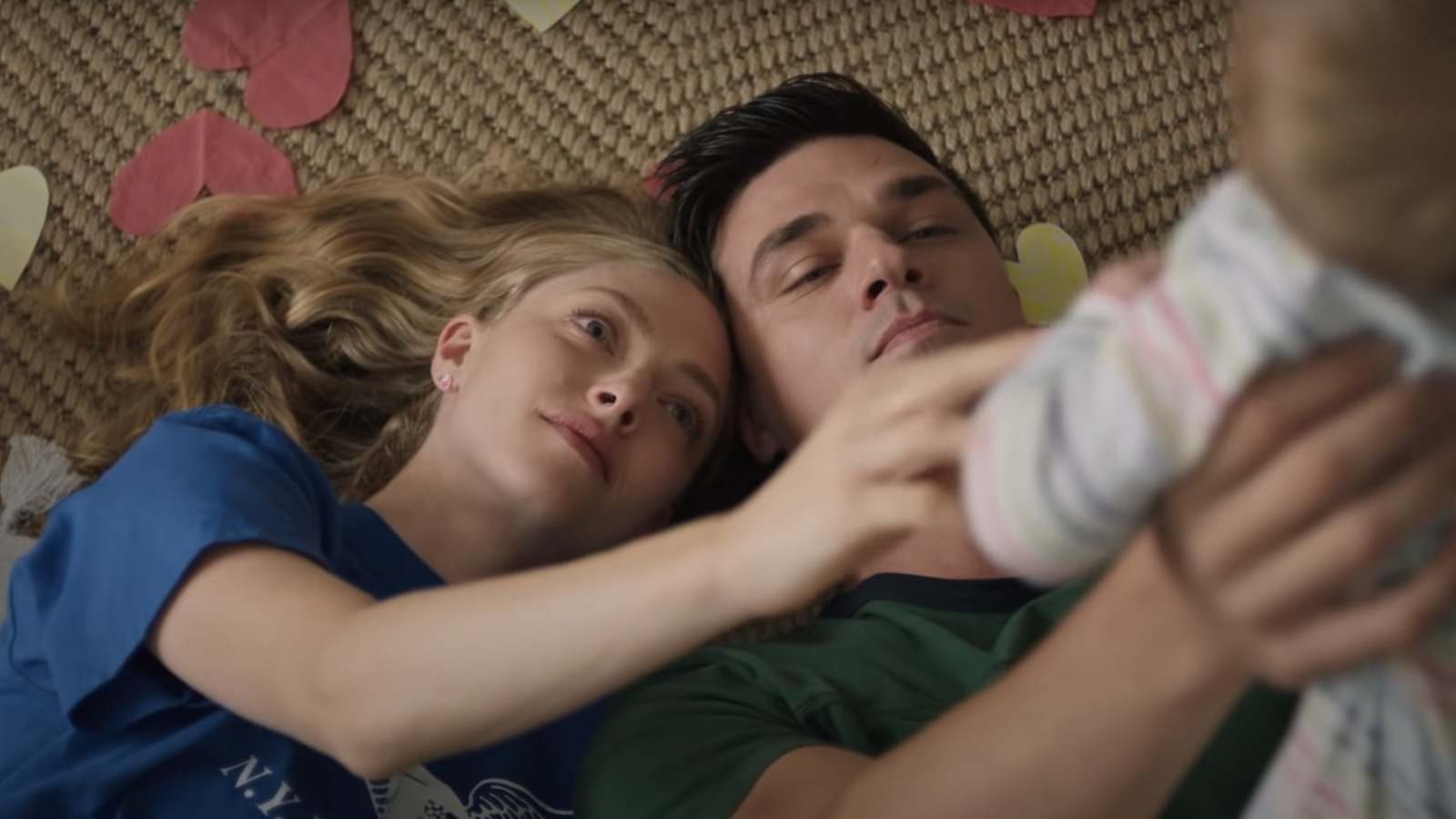 Trailer and Release Date Lands For 'A Mouthful of Air' Starring Amanda Seyfried.
Posted On:

October 02, 2021
'A Mouthful of Air' stars Amanda Seyfried who plays Julie Davis, a warm, kind person, who is loving to her husband (Finn Wittrock) and child. She writes bestselling children's books about unlocking your fears. But she has yet to unlock the dark secret that has haunted her own life. When her second child is born, that trauma is brought to the fore, and with it, a crushing battle to survive.
'A Mouthful of Air' is written and directed by Amy Koppelman, which marks her first debut as a filmmaker. The film is also based on Amy Koppelman's 2003 novel of the same title. Amy Koppelman isn't a stranger to the industry as back in 2015 she produced and co-wrote the screenplay for the drama 'I Smile Back' starring Sarah Silverman, which was also an adaptation of Amy's 2008 novel.
In a previous interview, when Sony Pictures announced worldwide distribution, Amy Koppelman said "Amanda and I hope that — in some small way — Julie's story will help remove the stigma of mental illness from motherhood or at the very least help women talk more openly about how scary it is to be a mom," she continued to say "We are so grateful to everyone who helped bring this meaningful story to the screen."
Amanda Seyfried recently received both Academy Award and Golden Globe nominations for her portrayal as Marion Davies in David Fincher's critically acclaimed Netflix movie, Mank. Amanda Seyfried will next be starring as Elizabeth Holmes in Hulu's The Dropout. Her feature credits include Les Miserables, Mamma Mia, Mean Girls and Dear John.
The film will be released in US cinemas exclusively on October 29th. As of yet there has not been a date confirmed for the UK but we look forward to updating you further on this soon.

To watch the trailer, please visit the following link:
https://www.youtube.com/watch?v=4KyveuyuFoE