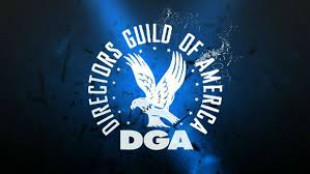 Women Directed just 16% Of Feature Films Last Year
In a statement released by Directors Guild of America's President Thomas Schlamme, he said "Outrageous that we're once again seeing such a lack of opportunity for women and people of colour to direct feature films. Our new study shows that discriminatory practices are still rampant across every corner of the feature film business. These numbers hit home how the chips are stacked against women and people of colour. We dug into our proprietary data to see if we could isolate areas that were bright spots or especially problematic. But as we kept going, it became clear that no matter how you slice the 2017 numbers, the outcome is virtually the same. There is a misconception that things are better in the smaller, indie film world, but that's simply not the case. From financing and hiring, to distribution and agent representation, every aspect of the entire system disadvantages women and people of colour"'
Over the 651 films in the report, there were 114 female directors and 577 male directors (the total number coming to 691, as several films were directed by the same person). The percentage is even lower for studio productions that grossed more than Ten Million Dollars, with only seven female directors making up Ten Percent and a staggering 60 male directors taking 90 percent.
It's been 4 decades that Directors Guild of America have been fighting with the film industry for inclusion which seems to be a battle that's not going to be overcome just yet. As Thomas Schlamme states "Change is long overdue."
We at Templeheart Films pride ourselves in creating equal opportunities for all.
Derranged (2012) was Marcia Do Vales producing debut and the film has a strong female cast. This film was also shot in Spain with a mostly Spanish crew. Marcia is one of the producers on Templeheart's new supernatural horror, 'Heretiks'.
The Seasoning House (2012) The original concept and script came from writer Helen Solomon and the film gave Rosie Day her first starring role in a feature film. Rosie's career has gone from strength to strength and she has just directed her first short movie.
The Zombie King (2013) was Rebecca-Clare Evans and Jennifer Chippindale's first feature as producers. Rebecca & Jennifer were also two of the writers on the film. After having given Rebecca her first opportunity, she has since gone on to win awards for her producing including a British Independent Film Award in 2017.
The London Firm (2014) was Laura Cakebread's debut feature as a producer, although Laura has worked on previous films for Templeheart as associate producer and line producer.
Zombie Spring Breakers (2016) had a great mix of diversity on screen as well as the crew.
Being Keegan (2017) This multi award winning short film has a wonderfully strong female led team. Director/Producer Stephanie Zari, Producer Jennifer Monks and writer Jilly Gardiner.
Heretiks (2018) has an amazing female driven cast, including Hannah Arterton, Clare Higgins, Rosie Day, Sarah Malin, Emily Tucker, Ania Marson, Sian Breckin, Katie Sheridan, Amelia Bennett, Bethan Walker and many more.
Future TX (2019) This film which is in pre-production will be edited by the talent Laura Johnson and the child actor Adele Congreve will be seen in her debut feature role.
Blank (2019) Our Sci-Fi Thriller which is currently in pre-production of the second phase of the shoot, has an almost all female cast, which has seen the talent child actress Annie Cusselle taking on her first feature film role as well as being Natalie Kennedy's directorial debut. The film is produced by Rebecca-Clare Evans and also has further diversity within the cast and crew.
The Foreseen is currently in development is also produced by Marcia Do vales and will see a female in the leading role.


For further information on DGA Inclusion Report please follow the link provided below:
https://www.dga.org/News/PressReleases/2018/180621-Feature-Film-Director-Diversity-Remained-Low-in-2017.aspx