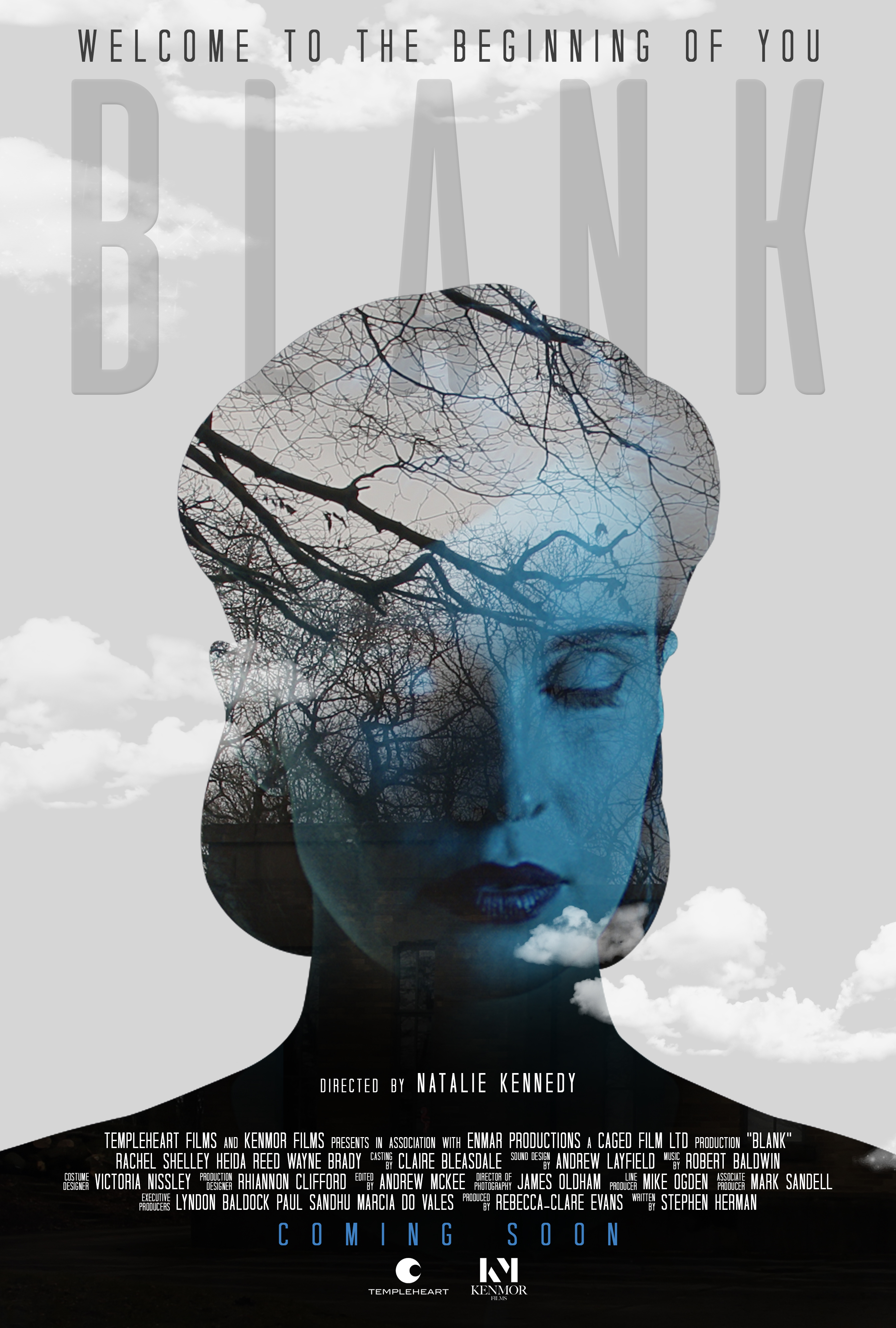 'Blank' Nominated For 8 Awards At GenreBlast
Posted On:

August 16, 2021
'Blank', written by Stephen Herman, directed by Natalie Kennedy, and produced by Rebecca-Clare Evans, is only weeks into applying to film festivals and we are delighted to announce the film has received its first award nominations from GenreBlast Film Festival.
GenreBlast Film Festival is one of the fastest growing and top rated international indie genre film festivals based in Winchester, Virginia and will take place from September 2nd until September 5th, 2021, over Labor Day weekend. 'Blank' will screen on Friday 3rd September.
'Blank' has been given the following nominations
Best Poster For A Feature Film
Best Sci-Fi / Fantasy Feature Film
Best Supporting Actress Feature Film - Hedia Reed
Best Actress Feature Film - Rachel Shelley
Best Score Feature Film
Best Cinematography Feature Film
Best Director Feature Film
Best Feature Film
To speak of our first public screening of 'Blank', it is fair to say we are all really pleased with these nominations and thank you to GenreBlast for selecting the film.
Congratulations to the whole team of 'Blank' and all the other nominees at GenreBlast.
Synopsis
Struggling author, Claire Rivers signs up for a fully A.I. operated retreat to help her writer's block, but when an unforeseen software glitch occurs, she gets trapped inside her unit with a malfunctioning android, a degenerating host, and no communication with the outside world. With time running out, food supplies desperately low and the android becoming increasingly unstable, Claire must overcome her fears and find a way to outsmart the technology to make it out alive.