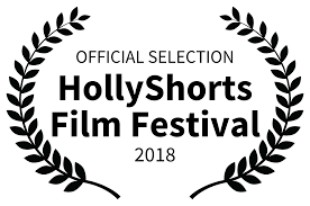 Being Keegan Snags Oscar Qualifying Festival
Our short movie Being Keegan has officially been selected to the 14th Annual HollyShorts Film Festival in Los Angeles., which runs from the 9th August to 18th August 2018. The festival itself has recently been named an Academy Awards Qualifying Festival, which is amazing news for our film.
Hollyshorts Film Festival was founded by Theo Dumont and Daniel Sol and is an organisation devoted to showcasing the best and brightest short films from around the globe. Categories include Short Animation, Short Live Action, Short Documentary, Music Video, Webisode, Commercials, Youth Film and Digital Microbudget. Recipients of the HollyShorts Film Festival Best Short Film Grand Prize will be eligible for consideration in the Live Action Short Film category of the Academy Awards®
See the full list of the official selections here: http://www.hollyshorts.com/filmmakers-2018
Being Keegan
When a tormented naval officer returns home to Liverpool, the city's streets become a landscape for redemption and atonement as he is forced to confront his past.
BEING KEEGAN is a psychological, coming of age short film spanning three decades in Liverpool. Starring BAFTA nominated Stephen Graham (JOURNEY's END, THIS IS ENGLAND, BOARDWALK EMPIRE, TABOO, PIRATES OF THE CARIBBEAN) and a host of emerging Liverpool, UK talent. The film is Directed and Produced by award winning and BAFTA shortlisted filmmaker Stephanie Zari, written by award winning playwright Jilly Gardiner and produced by Creative England/BFI supported Producer Jennifer Monks.
Watch the films trailer here: https://vimeo.com/162937838