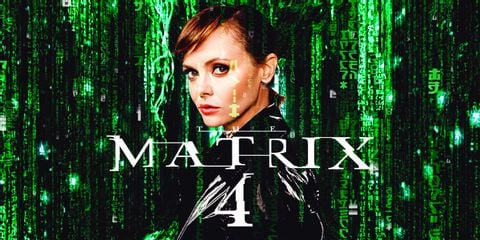 Christina Ricci: The Latest Star To Join 'The Matrix 4'
With the movie set to be directed by Lana Wachowski, Warner Bros are racking up quite a star studded cast list for 'The Matrix 4' including Keanu Reeves, Carrie-Anne Moss, Jade Pinkett Smith, Yahya Abdul-Mateen II, Priyanka Chopra Jones, Jonathan Groff and Neil Patrick Harris just to name a few. Now they have also added Christina Ricci to the mix.
It is not the first time Christina Ricci has worked with director Lana Wachowski, as they previously worked together back in 2008 on 'Speed Racer.' Christina Ricci shot to fame in 1991 when she played the character of Wednesday in 'The Addams Family' and she continued to have great success as a teenager through her roles in 'Casper' and 'Now and Then'. Her success didn't stop there as she continued to be cast in quirky but memorable roles in 'Sleepy Hollow' and 'Monster'.
The fourth instalment to the 'Matrix' will see Keanu Reeves reprise his role as Neo and Carrie-Anne Moss as Trinity. Jade Pinkett Smith will also be returning as Niobe, but the roles of the other actors have not been disclosed to date.
The film is due to premiere on the 22nd December 2021 in theatres and on HBO Max.