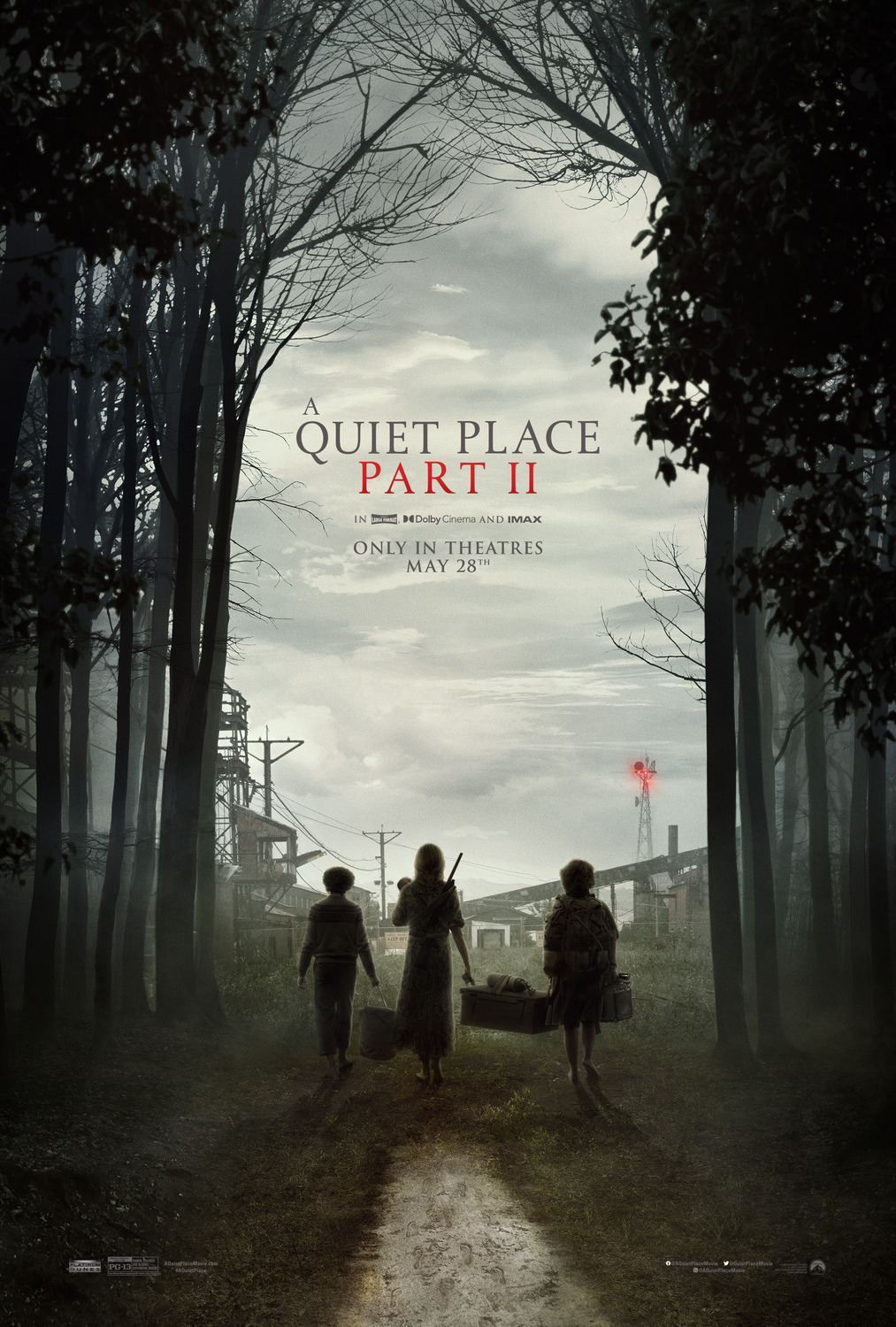 'A Quiet Place Part II' Smashes Pandemic Era Box Office Records.
Over Memorial Day weekend, 'A Quiet Place II', the sequel to director John Krasinski's 2018 horror hit, roared in ticket sales over 3,727 theatres totalling an estimated $57 million. This film marked the widest opening and the biggest new-release since the onset of the Covid-19 era. Putting the figures into perspective, over the opening 4 days 'A Quiet Place II' nearly matches in ticket sales the whole theatrical release of Christopher Nolan's 'Tenent' and was also around the same figure that had been estimated for projected earnings prior to the Covid-19 pandemic.
The initial film in the franchise 'A Quiet Place', opened to $50 million back in 2018 and the profit margins will of course be different. The budget for the first film was $17 million and this sequel cost $61 million, although the film is continuing to do well at the box office and raking in further ticket sales over the 3,726 cinemas with the UK release date set for Friday 4th June.
Along with John Krasinski returning to direct, Emily Blunt, Noah Jupe and Millicent Simmonds returned to reprise their roles and they were joined by the new cast members Dijmon Hounsou and Cillian Murphy.
Paramount pulled the film from its scheduled release date back in March 2020, shortly after having a lavish premiere in New York at the Lincoln Centre. The film had reported already spending 60 percent of its print-and-advertising budget. From there the film was pulled a further two times due to the pandemic. John Krasinski took to his social media to explain the choice of holding the film back to wait until audiences "can see it together".
To watch the trailer for 'A Quiet Place Part II' please visit the following link
https://www.youtube.com/watch?v=BpdDN9d9Jio