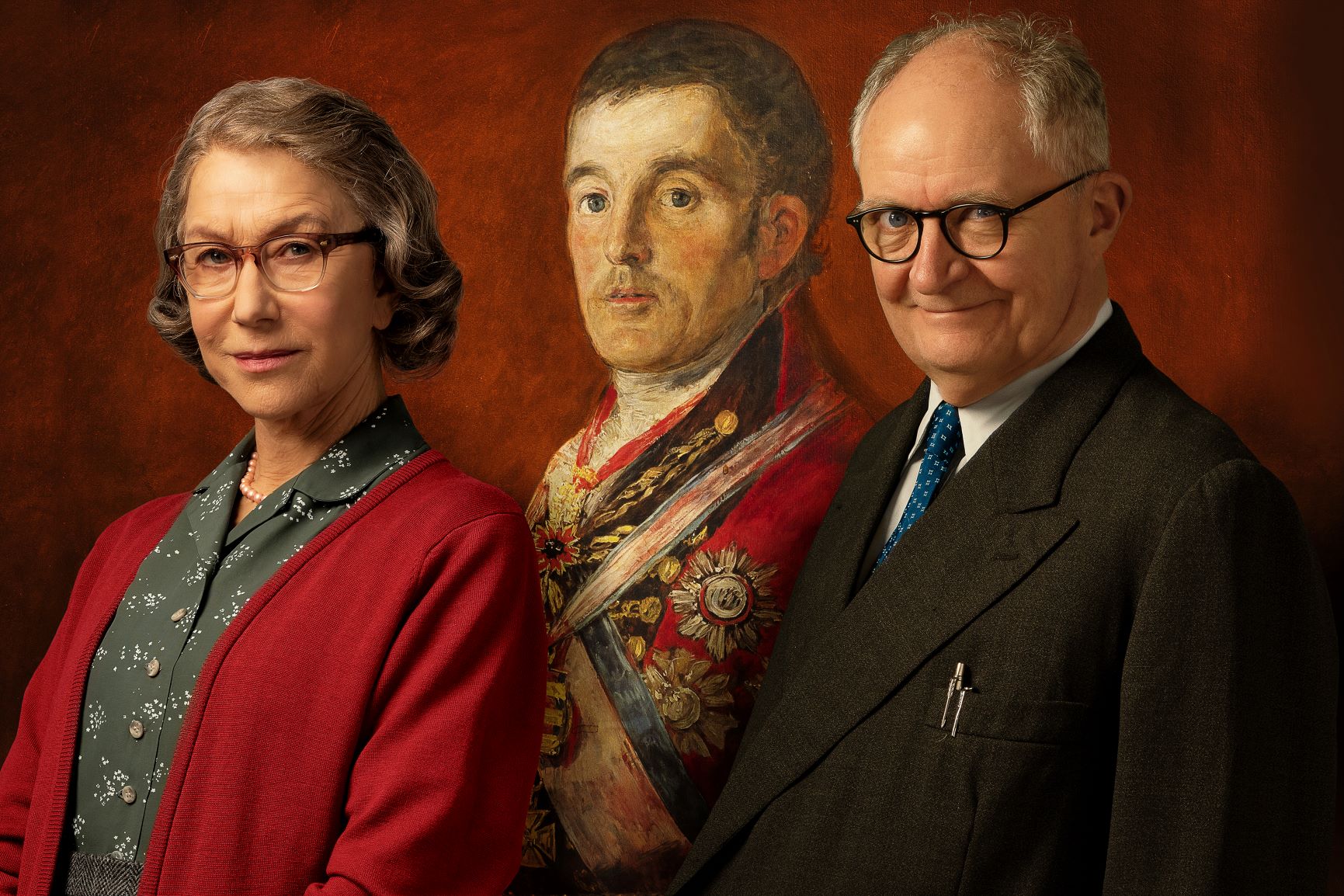 'The Duke' Starring Jim Broadbent and Helen Mirren Cinema Release Date.
'The Duke' directed by Roger Michell (Notting Hill) tells a true story based in 1961 of Kempton Bunton, a 60-year-old taxi driver who steals Goya's portrait of the Duke of Wellington from the National Gallery in London and how he left a note saying he would return the painting if the government invested more in care for elderly people. The story follows how he did it, why he did it and who he was.
The film production company Pathe announced the film was made with investment from Screen Yorkshire and was shot in Leeds, Bradford and London with a UK cinema release date scheduled for September 3rd, 2021, with Pathe distributing the film in the UK, France, and Switzerland.
Jim Broadbent plays Mr Bunton with Helen Mirren playing his wife Dorothy and the cast also includes Dunkirk star Fionn Whitehead, Matthew Goode and Anna Maxwell Martin. Directed by BAFTA award winner Roger Michell, written by Richard Bean and Clive Coleman.
To watch the trailer please visit the link below
https://www.youtube.com/watch?v=2B2bxcnt4S4