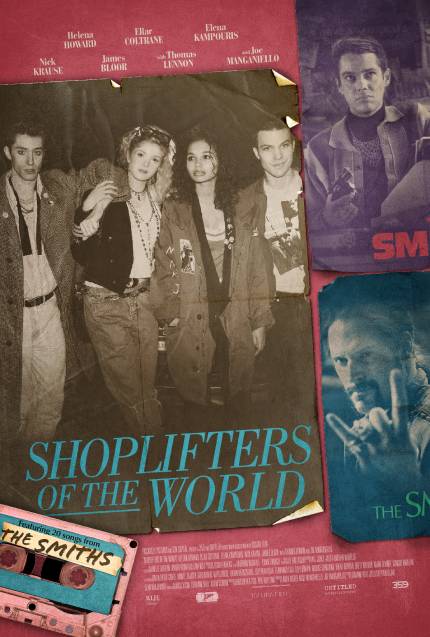 Trailer Released for 'Shoplifters of the World.'
The American actor Joe Manganiello (Spider-Man, Magic Mike & True Blood) gained permission from Morrissey in 2016 to make his Smiths-inspired film 'Shoplifters of the World.' Five years later the official trailer for the film has been released.

The film, directed and written by Stephen Kijak who is known for his documentaries and films about musicians, is set in Denver, Colorado in 1987. It's an embellished story based on a true account of an upset Smiths fan who decided to hold a Denver radio station hostage at gunpoint and demand that the DJ only play songs from the iconic British band 'The Smiths.' Although several reports of the real incident suggests he wasn't quite so successful.
As well as Joe Manganiello, the film also stars Helena Howard, Ellar Coltrane, Elena Kampouris, Nick Krause, and James Bloor and also features Thomas Lennon.
Not only does the trailer look great but it's been reported that it will also include an incredible soundtrack with 20 songs from 'The Smiths.'

Watch the trailer here:
https://www.youtube.com/watch?v=4MfG80SID6I
The film is due for its release on the 26th March 2021 in the USA. We hope we don't have to wait too long for a UK release.